>



In some cases, it may be that our server is temporarily unavailable for technical reasons. If you suspect this, please wait a bit and try again.

However, in most cases, the problem stems from security settings on your PC. Specifically, you have not given this program permission to use the Internet. You need to go into your firewall / security settings to allow this. This problem is particularly acute for people who have newer PCs / operating systems. The FAQ document at our helpdesk may be provide some guidance for this, but in general because there are so many possible gsecurityh programs out there, we canft know each one, so you may have to figure this out by yourself.

Note: searching in this helpdesk under 'vista' may help you find some solutions to your security settings issue.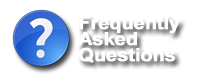 General
GroundSchool FAA Knowledge Test Prep
GroundSchool FAA Test Prep Audio
GroundSchool Canada Theory Exam Prep
GroundSchool EASA ATPL / CPL / IR
SimPlates
FastFAR (FAR/AIM/PCG)
RideReady FAA Checkride Oral Exam Prep
AirCards
Safelog Pilot Logbook
Name That Plane
Five by Five FCC Exam Prep
PilotMorse
Support via Telephone?
We provide customer and technical support via this online helpdesk. This allows you to receive prompt (sometimes instant), efficient help from either our automated response system and/or the exact person who can best assist you. As a plus, such a system ensures that a detailed written record of the conversation is available for you which can be extremely helpful when asking for and receiving technical help.
While the vast, vast majority of our visitors understand and appreciate this industry-standard system, to some of you such an online helpdesk may nevertheless be a new concept. If so, please click here to learn more about why we do things this way. Thank you for your understanding!.