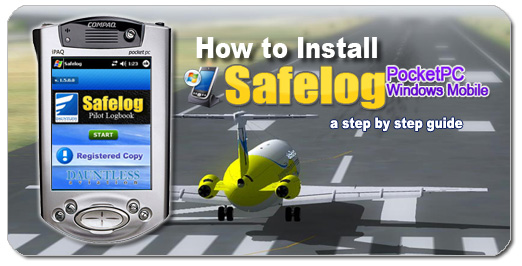 This is a step-by-step guide for installing Safelog for PocketPC on your PDA device.
You can download the PDA software from the main Safelog web page.
If you'd like to purchase the PDA software please visit the Safelog Order Page.
If, after reading this guide, you have further questions about the software, please visit our helpdesk.
| | |
| --- | --- |
| | Find the Safelog for PocketPC download link on the Safelog main page and click on it. |
| | |
| --- | --- |
| | In a few moments, you should get a box such as one or more of the three below. In either case, click on "run." This is to say, the installer is to be run from your PC, NOT from your PocketPC. |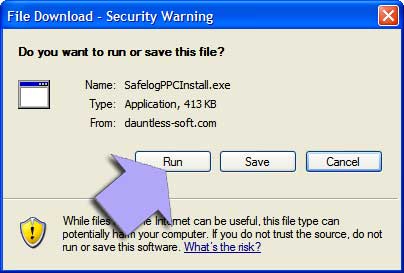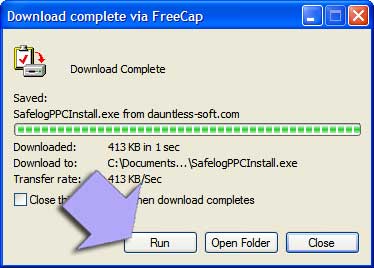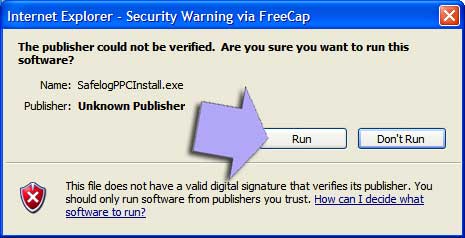 If at this point or any other point in the process you get a message to the effect that "instMSIw.exe" can not be found, please take the following steps:
| | |
| --- | --- |
| | The setup program will now run on your PC. When it starts, it will look something like this: |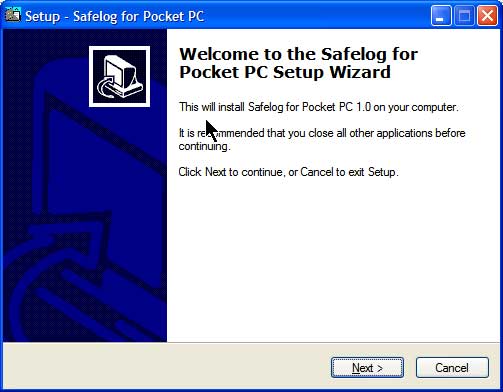 | | |
| --- | --- |
| | Follow the wizard prompts through the install steps. You can install the PC component in whatever folder you wish. However, the PocketPC program should be installed in the DEFAULT SUGGESTED FOLDER. We strongly suggest installing all program components in the default suggested folders. |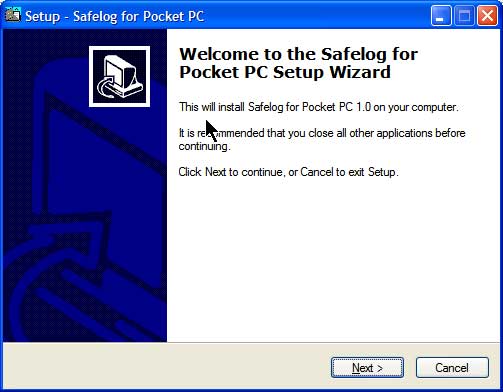 While not strictly necessary, it is a good idea to connect your PocketPC to your PC now such that ActiveSync shows a "green" connected symbol.
MAKE SURE SAFELOG IS NOT RUNNING ON YOUR POCKETPC! Exit the Safelog program if it is running!
| | |
| --- | --- |
| | Continue to follow the onscreen prompts. If your PocketPC is connected to your PC via ActiveSync, the install program will attempt to copy Safelog for PocketPC to your PocketPC. In some cases, you may need to click on a dialog or two on the PocketPC itself. |
| | |
| --- | --- |
| | Safelog for PocketPC should now be installed. To run it from your PocketPC, click on "Programs." A Safelog icon should be there now among your other programs. Click on it to start Safelog. |

If at this point you get a message to the effect that "a required component is not found", please do the following in order until a solution is reached: