>

How does RideReady compare to those little FAA Oral Exam prep books that I have seen?




We believe that RideReady is a better tool that can get you better prepared and often in less time than those limited-content books. In short, RideReady is designed to better simulate the sorts of questions that you see on the checkride plus RideReady is updated in REAL TIME from post-checkride "after action" reports from pilots just like you while a book, well, just kind of sits there.

Here's our Top Ten list of why RideReady is better than such books:

RideReady has many more questions than those booklets do. All of our questions are drawn from actual pilot checkride de-briefings and examiner interviews.
We work to constantly update the software to keep it up to date as we get post-checkride reports from pilots like you and as FAA rules change.
Updates are always free and are simple to get using the built-in update utility. Compare this to a book which is basically becoming obsolete the moment that it is printed.
While such books write generically about airplanes, chances are that this software knows about the specific aircraft that YOU fly. You tell RideReady which aircraft you are training in and then it will ask you questions from its database about your airplane. While RideReady's database includes questions for many common trainer types, if your aircraft is not included, you can even enter 'custom' aircraft details.
Typical books ask only dry, fairly "rote" questions. While you are likely to be asked some such questions on your checkride, you will also be asked a number of reasoning and scenario-type questions. RideReady includes all types of questions that you are likely to be asked on your FAA checkride oral.
RideReady includes hundreds of charts and figures to assist your learning.
RideReady is easy and convenient to use - featuring timesaving features such as the ability search questions and tag questions as easy or difficult to focus and streamline your study.
Because it is regularly updated and updates are free, RideReady is useful as a refresher tool long after your checkride. (In fact, some pilots buy RideReady for certificates / ratings that they are already certified for just for that reason.)
RideReady is field-tested and pilots agree that is a great way to gain the knowledge and confidence required to impress the examiner...
... but don't take our word for it! You can download the demo of RideReady FREE and decide whether it's right for you before you buy it.

That said, learning from multiple sources always helps, and there's nothing fundamentally wrong with using both RideReady and one of those books (though RideReady for all practical purposes contains everything that the books contain, so there's no additional advantage to the books, except for maybe killing a few trees).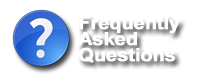 General
GroundSchool FAA Knowledge Test Prep
GroundSchool FAA Test Prep Audio
GroundSchool Canada Theory Exam Prep
GroundSchool EASA ATPL / CPL / IR
SimPlates
FastFAR (FAR/AIM/PCG)
RideReady FAA Checkride Oral Exam Prep
AirCards
Safelog Pilot Logbook
Name That Plane
Five by Five FCC Exam Prep
PilotMorse
Support via Telephone?
We provide customer and technical support via this online helpdesk. This allows you to receive prompt (sometimes instant), efficient help from either our automated response system and/or the exact person who can best assist you. As a plus, such a system ensures that a detailed written record of the conversation is available for you which can be extremely helpful when asking for and receiving technical help.
While the vast, vast majority of our visitors understand and appreciate this industry-standard system, to some of you such an online helpdesk may nevertheless be a new concept. If so, please click here to learn more about why we do things this way. Thank you for your understanding!.