| | |
| --- | --- |
| | How do I install PlatePacks? |
Question / Issue:

How do I install PlatePacks?

Solution:
PlatePack Installation Instructions: Note: as PlatePacks are an add-on to the basic SimPlates 2004, we cannot provide in-depth technical support on them or their use. Please consult an Internet discussion forum and ask around for help if necessary.
You must have upgraded your version of SimPlates 2004 to version 1.12 or greater. Click here if you have not.
Make sure that SimPlates 2004 is not running.
Locate the .zip file of the PlatePack you wish to install. This will either be on your PlatePack CD-ROM or downloaded from above.
Locate where you currently have SimPlates 2004 installed. Typically this is c:\program files\simplates2004 or something like that.
Open the PlatePack .zip file in WinZip (or whatever). In this .zip file are two files - a *.spj and a *.spa file. Extract both into the folder you identified in the previous stpe. For Denmark plates, for example, the files are denmark.spj and denmark.spa.
Start SimPlates 2004. When SimPlates 2004 starts, you should get a message to the extent that the addition was successful. On success, the *.spj file is renamed to *.installedand is no longer necessary. The .spa file must remain in the folder as this is the source of the plate data.
In SimPlates 2004, you can find the new plates mixed in with the existing ones as you would expect. For example, for Denmark, select the country of Denmark and scroll down as necessary to find the plates of your choice.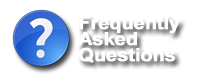 General
GroundSchool FAA Test Preparation
GroundSchool Canada
GroundSchool UK PPL/IMC
GroundSchool JAA ATPL / CPL / IR
GroundSchool Audio
SimPlates
FastFAR (FAR/AIM/PCG)
RideReady FAA Checkride Oral Exam Prep
AirCards
Safelog - FAA Logbook
Safelog - CAA/JAA
Safelog for PDA (PocketPC and PalmOS)
Name That Plane
Five by Five FCC Test Preparation
PilotMorse