| | |
| --- | --- |
| | LiveUpdate availability? (Now 100% Available!) |
Question / Issue:
I downloaded a version of GroundSchool that said that LiveUpdate is not available. What's the status?

Solution:
(Live) Update capability is now 100% availabile in our GroundSchool FAA written test prep software and has been for many years. If you receive a message to this effect, then perhaps you are somehow running a truly ancient version of the software?

Fear not - upgrading to the latest and greatest version is easy. Please visit the GroundSchool main page and download a new copy of GroundSchool. The new version that you can download will have self-update capability built in.

Please note: occasionally our update severs are temporarily unavailable for you due to technical reasons:
Sometimes, it's due to a problem at your end, such as your ISP or internet connection not working properly, your "internet security" software interfering with our software's ability to access the internet, or for other reasons. In such cases, you'll need to figure out what's going on and fix it, as the problem is fundamentally at your end and unrelated to our software per se.
Other times, our servers may be temporarily unavailable for technical reasons. Usually such outages last for no more than a few minutes or, if there's a major piece of work done, a few hours. We thank you for your patience - please try again in a few hours.
That said, if you can't get any of this to work, there is always a simple and effective workaround. Uninstall the software from your PC, reboot, and re-visit and re-download the software. The versions that you can download from our website are regenerated regularly and thus will have very up to date content. So, even if you can't get the built-in update to work, you can always do this and be assured of fresh content, even if our servers happen to be unavailable or your PC having some other issue.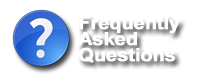 New Safelog PC Issues
General
GroundSchool FAA Test Preparation
GroundSchool Canada
GroundSchool UK PPL/IMC
GroundSchool JAA ATPL / CPL / IR
GroundSchool Audio
SimPlates
FastFAR (FAR/AIM/PCG)
RideReady FAA Checkride Oral Exam Prep
AirCards
Safelog - FAA Logbook
Safelog - CAA/JAA
Safelog for PDA (PocketPC and PalmOS)
Name That Plane
Five by Five FCC Test Preparation
PilotMorse
Support via Telephone?
We provide customer and technical support via this online helpdesk. This allows you to receive prompt (sometimes instant), efficient help from either our automated response system and/or the exact person who can best assist you. As a plus, such a system ensures that a detailed written record of the conversation is available for you which can be extremely helpful when asking for and receiving technical help.
While the vast, vast majority of our visitors understand and appreciate this industry-standard system, to some of you such an online helpdesk may nevertheless be a new concept. If so, please click here to learn more about why we do things this way. Thank you for your understanding!.