Excellent! You're only a few moments away from purchasing access to the 'FlightLevel Bundle' for Microsoft Windows PCs at a special combo price of $54.99.

When you purchase the 'FlightLevel Bundle', you get access to ALL of the following tests for one low price!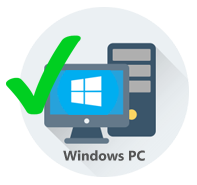 iPhone/iPad Android Mac
The products above are for
Microsoft Windows PC
only. If you want them for a different platform, such as Mac, iPhone/iPad, or Android please return to the product pages and make sure you select versions appropriate for your desired platform.
© 2021 Dauntless Aviation • 4950C York Road 110, Buckingham, PA, 18912, USA • Contact Us • Privacy Policy