Knowledgebase > SimPlates

Simplates X Ultra crashes ( hangs or blank page) on selecting a plate to view




This is a known issue, unfortunately. Please go to Help/About view by clicking the corresponding button from main menu and make sure the "External PDF viewer" option is set to checked. This solves all problems with plates viewing. On small number of systems (either Windows 7/ XP/ Vista), due to issues with Adobe Reader install (or PDF viewer software from other vendors) and corrupted install of VC++ redistributables from Microsoft that are necessary to run the application, internal PDF viewer of Simplates gets in conflict with the system PDF plugin. The issue can be solved with fresh reinstall of Windows. However, we understand that this is an overkill for most users. So we came up with this solution. Due to the fact that this is happening on a small percent of machines, the option is not set to On (checked) by default, as the internal viewer option is preferred to us, so in case of reinstall - you may have to double check if "External PDF viewer" is set to On. Of course, this is very important anyway - please make sure that you have the latest version of Simplates X Ultra and Adobe Reader installed in your system.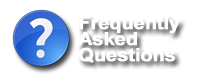 General
GroundSchool FAA Knowledge Test Prep
GroundSchool Canada Theory Exam Prep
GroundSchool EASA ATPL / CPL / IR
GroundSchool Audio
SimPlates
FastFAR (FAR/AIM/PCG)
RideReady FAA Checkride Oral Exam Prep
AirCards
Safelog Pilot Logbook
Name That Plane
Five by Five FCC Exam Prep
PilotMorse
Support via Telephone?
We provide customer and technical support via this online helpdesk. This allows you to receive prompt (sometimes instant), efficient help from either our automated response system and/or the exact person who can best assist you. As a plus, such a system ensures that a detailed written record of the conversation is available for you which can be extremely helpful when asking for and receiving technical help.
While the vast, vast majority of our visitors understand and appreciate this industry-standard system, to some of you such an online helpdesk may nevertheless be a new concept. If so, please click here to learn more about why we do things this way. Thank you for your understanding!.