Knowledgebase > RideReady FAA Checkride Oral Exam Prep

Marking answers Right and Wrong?




Unlike on FAA written tests where questions have obvious and definite answers, many checkride oral questions are intended to probe your functional literacy and reasoning skills. Answers are often rich and detailed. Therefore, it is impractical to grade your answers strictly. Rather, RideReady leaves it up to you to see how your answer compares to ours.

That said, RideReady allows you to flag questions as easy, neutral, or hard so that you can zero in on questions of importance to you.

By the way, if you need FAA written test prep software, check out our GroundSchool software.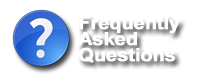 General
GroundSchool FAA Knowledge Test Prep
GroundSchool Canada Theory Exam Prep
GroundSchool EASA ATPL / CPL / IR
GroundSchool Audio
SimPlates
FastFAR (FAR/AIM/PCG)
RideReady FAA Checkride Oral Exam Prep
AirCards
Safelog Pilot Logbook
Name That Plane
Five by Five FCC Exam Prep
PilotMorse
Support via Telephone?
We provide customer and technical support via this online helpdesk. This allows you to receive prompt (sometimes instant), efficient help from either our automated response system and/or the exact person who can best assist you. As a plus, such a system ensures that a detailed written record of the conversation is available for you which can be extremely helpful when asking for and receiving technical help.
While the vast, vast majority of our visitors understand and appreciate this industry-standard system, to some of you such an online helpdesk may nevertheless be a new concept. If so, please click here to learn more about why we do things this way. Thank you for your understanding!.