Knowledgebase > SimPlates

SimPlates 2004 vs. SimPlates 2000?




SimPlates 2000 was a fine product for its day. It contained about 12,000 total plates (USA+World Editions, combined). SimPlates 2004 is a substantial upgrade from this. Not only has the number of available plates increased tremendously (to 18,000+ in the native product, and perhaps 10,000 or more additional plates with the add-on PlatePacks) but the quality of the plates has increased considerably as well, and the supplemental information has gotten more copious and useful. Furthermore, while IFR approaches generally don't change that much, the period in between SP2000 and SP2004 was somewhat exceptional in that quite a number of new approaches were comissioned, mostly due to the advent of GPS and other advanced navigation technologies. Hence, there are indeed quite a few new approaches, arrivals, and departures to consider. In short, SimPlates 2004 is a significantly superior product. If you consider it worthwhile to have upgraded from Microsoft FlightSimulator 98 (which was current when SP2000 was written) to MSFS2002, MSFS2004, etc, then you will probably likewise consider it useful to purchase SimPlates 2004.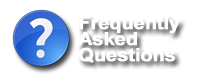 General
GroundSchool FAA Knowledge Test Prep
GroundSchool Canada Theory Exam Prep
GroundSchool EASA ATPL / CPL / IR
GroundSchool Audio
SimPlates
FastFAR (FAR/AIM/PCG)
RideReady FAA Checkride Oral Exam Prep
AirCards
Safelog Pilot Logbook
Name That Plane
Five by Five FCC Exam Prep
PilotMorse
Support via Telephone?
We provide customer and technical support via this online helpdesk. This allows you to receive prompt (sometimes instant), efficient help from either our automated response system and/or the exact person who can best assist you. As a plus, such a system ensures that a detailed written record of the conversation is available for you which can be extremely helpful when asking for and receiving technical help.
While the vast, vast majority of our visitors understand and appreciate this industry-standard system, to some of you such an online helpdesk may nevertheless be a new concept. If so, please click here to learn more about why we do things this way. Thank you for your understanding!.