| | |
| --- | --- |
| | Automated night calculation? |
Question / Issue:
Does Safelog feature automated night-time calculation of my flights based on my departure / arrival airports, date, and departure / arrival time?

Solution:
Yes, it sure does. Safelog features fully automated night calculation feature that will suggest the correct night value for you. It's a nice, time-saving way to get a more accurate logbook.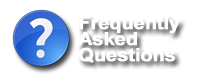 General
GroundSchool FAA Test Preparation
GroundSchool Canada
GroundSchool UK PPL/IMC
GroundSchool JAA ATPL / CPL / IR
GroundSchool Audio
SimPlates
FastFAR (FAR/AIM/PCG)
RideReady FAA Checkride Oral Exam Prep
AirCards
Safelog - FAA Logbook
Safelog - CAA/JAA
Safelog for PDA (PocketPC and PalmOS)
Name That Plane
Five by Five FCC Test Preparation
PilotMorse